Be Cyber smart - Passwords and pins
13 December 2022
We use passwords for everything these days, from internet banking to Netflix. But how strong is your password? This table gives some food for thought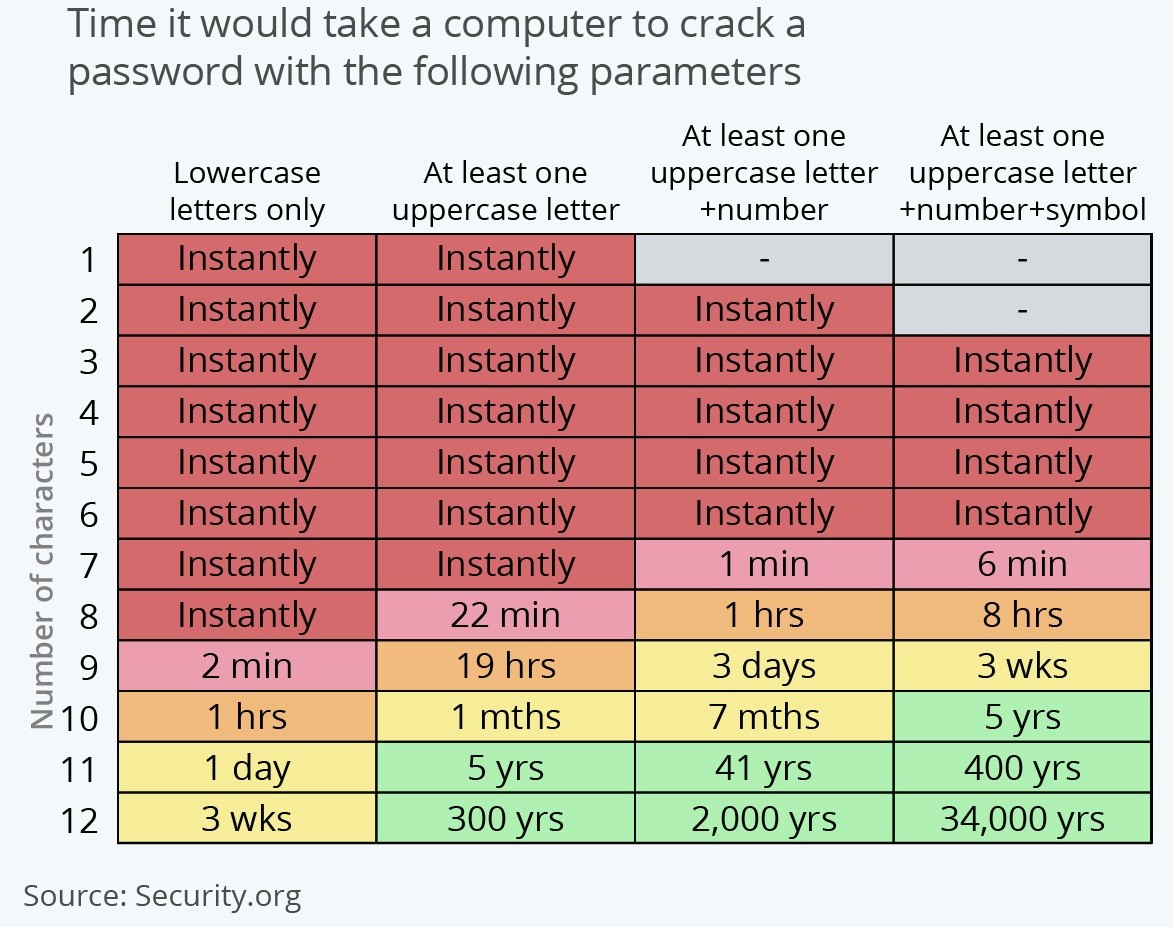 What Makes a Good Password?
• A good password should be at least 8 characters long, with at least one capital letter, one number, and one special character ("@", or "%", etc.)
• Must not include common or easy to guess words like your name, userid or your pets names and definitely not QWERTY
Want to find out more?
• Take a look at this short video about Perfecting Passwords - courtesy of Proofpoint
• Read the attached article
• Check out the ICS CyberSecurity page on the Intranet
#blind #blindness #visuallyimpaired #accessibility #visualimpairment #sightloss #disability #disabilityawareness #whitecane #lowvision #visualimpaired #cybersecurity #passwords #pins
Adapted from: Security Minded